At WorkSource Atlanta our One Stop Agent will assist you in navigating to the resource that will direct you to the proper service resource. Our One-Stop partners are ready to provide you with specialized services targeted at specific segments of our community.
AARP Foundation Senior Community Service Employment Program (SCSEP)
The SCSEP provides part-time community service work and training for unemployed low-income older persons and helps them obtain paid employment. The SCSEP serves persons age 55 and older who have family incomes at or below 125% of the poverty income guidelines set by the U.S. Office of Management & Budget and must reside in Georgia.
For additional information: www.aarp.org/aarp-foundation/our-work/income/scsep/
Atlanta Housing Authority (AHA)
The Atlanta Housing Authority manages approximately 8,200 public housing units and 18,800 Housing Choice Voucher units with the goal of providing quality living environments in mixed-income communities; increasing self-sufficiency, financial independence, and successful outcomes for AHA families; and enhancing the economic viability and sustainability of the city of Atlanta.
For additional information: www.atlantahousing.org/index.cfm
Atlanta Public Schools – Adult Education
The Atlanta Public Schools Adult Education Program provides free academic services, GED preparation, and English as a Second Language to adults in Atlanta and Fulton County. Classes are open to individuals age 18 and older regardless of their formal level of education. Individuals under 18 (ages 16 and 17) may also enroll in the program if they are not currently enrolled in school and have a parent's or guardian's permission to enroll. All classes are free.
For additional information: www.atlantapublicschools.us/adulteducation
Atlanta Technical College (ATC)
ATC is an accredited institution within the Technical College System of Georgia. Located in the city of Atlanta, the college provides affordable lifelong learning opportunities, associate degrees, diplomas, technical certificates of credit, customized business and industry training, continuing education, and other learning services using state-of-the-art technology. The integration of academics and applied career preparation to enhance student learning combine to meet the workforce and economic development needs of metro Atlanta's residents, communities, and businesses.
For additional information: www.atlantatech.edu/
Georgia Department of Labor
The Georgia Department of Labor provides a wide range of services to job seekers and employers. These include the administration of unemployment insurance, employment service, and the provision of workforce information to the public and private sectors.
For additional information: www.dol.state.ga.us/js/
Georgia Vocational Rehabilitation Agency
The division of Vocational Rehabilitation (VR) provides services to help eligible persons with
disabilities prepare for, start, and maintain competitive employment. VR has more than 35 offices statewide with expert teams who work in the community and have in-depth knowledge of both the marketplace and the support services available. Customers are therefore able to benefit from opportunities tailored to their specific needs.
For additional information: gvra.georgia.gov/vocationalrehab/
Job Corps

The Atlanta Job Corps Center is a no-cost education and career technical training program administered by the U.S. Department of Labor that helps young people ages 16 through 24 improve the quality of their lives through career technical and academic training, providing eligible young people with the skills needed to become employable and independent.
For additional information: atlanta.jobcorps.gov/home.aspx
Fulton-Atlanta Community Action Authority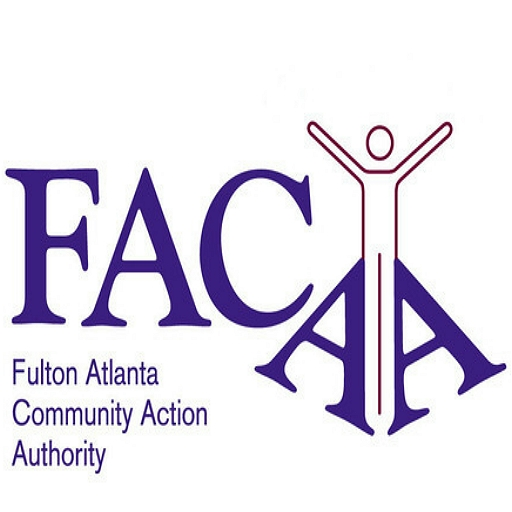 The Fulton Atlanta Community Action Authority (FACAA) opened its doors in 1991 to provide a wide array of services to low-income individuals and families in Atlanta and Fulton County. Since its inception, FACAA has helped more than one million residents through the carefully planned administration of social services, advocacy, and community education. We empower citizens to become self-sufficient by offering programs and services that enable individuals and families to emerge from economic despair, prevent homelessness and enhance educational goals for an improved quality of life.
For additional information: facaa.org